LaMya Webster didn't have to look far when deciding where to go to school. The junior nursing student found everything she needed at NIU – close enough to her hometown of South Holland that she can go home twice a month.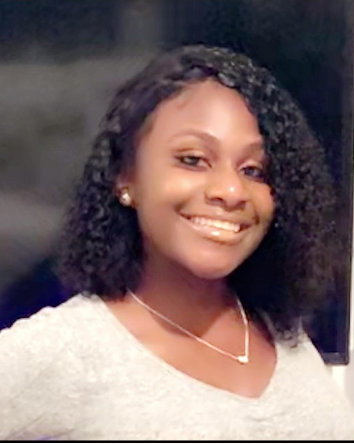 "NIU has everything you could ask for in a college," she said. "Sports, great academics, caring professors, a diverse population of students. And alumni and donors stand behind us. The entire Huskie family wants students to succeed."
Webster first turned her eyes to NIU's highly ranked nursing program because of her interest in neonatology. Webster and both of her siblings were born premature after their mother struggled with pregnancy, and Webster said she was inspired to help women in similar circumstances.
"I'm thinking of being a nurse midwife because they get to spend more time with patients and families," she said.
Webster is a member of several student organizations, but her most rewarding has been the Student Nurses Organization. She said that group is her favorite because of the visiting speakers who tell students about their real-life experiences in the nursing field.
"It helps me to see what I have to look forward to after graduating," she said.
NIU has made the road to graduation very smooth, Webster said. She has found strong support from faculty who believe in her.
"I'm a Northern Ambassador, and I always tell new students to go to office hours with their professors," she said. "They are always willing to help."
Scholarship donors have helped to smooth the way as well. Webster has had several scholarships over the past few years, and when she received the NIU Foundation Impact Scholarship, she said her mother cried in relief.
"I had to take out student loans the past two years, and my parents took out loans as well," she said. "It was such a relief not to have to take out another loan or find a way to work extra hours. I was overwhelmed with gratitude for this scholarship, and also overjoyed."