Like millions of children, Krystyanna Joseph grew up watching SpongeBob Squarepants. Thanks to NIU scholarship donors, the next generation of children may grow up watching characters Joseph creates.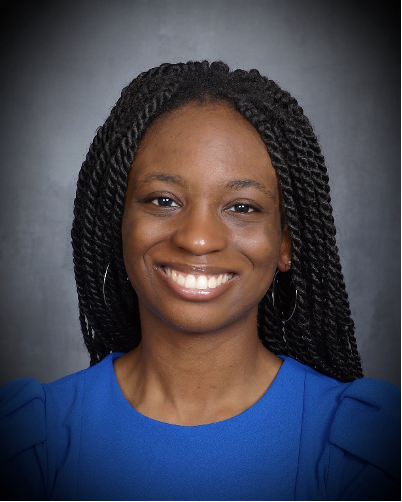 Joseph is a sophomore studying both visual communications and time arts. One day, she will be either a graphic designer or an animator.
"Because I have two majors, I'm still trying to figure out which path to take with my career," Joseph admits. "Either way I'll be perfectly happy, because I love animation and I love graphic design."
It was her childhood cartoons that inspired Joseph to study art. An avid SpongeBob fan, she said she eventually went from admiring the characters to drawing them. From there, she began investigating the people who brought the characters to life.
A lightbulb went off when she realized art could provide a path to a career.
"Like every child, at first you say, 'I want to be a teacher,' or 'I want to be an astronaut,'" Joseph said. "But what I really wanted to be was an artist. In middle school, I started to learn what you could do with drawing. When I saw what careers were out there, I finally decided I was going to pursue the arts."
Joseph said she had the full support of her parents, though they are not artists themselves. They helped her to research career paths and, eventually, degree programs.
"I'm very grateful for my family," Joseph said. "Not everyone knows what art can offer, and some parents might react negatively to their child wanting to pursue art. But my parents were right by my side."
Joseph, of Plainfield, explored several colleges before discovering her dream school was practically in her backyard. Once she found the School of Art at NIU, she said, she fell in love with the quality of the programs and instruction.
"My instructors are very hands-on with both the computers and with traditional drawing, and my skills are improving every single day," Joseph said. "There are so many artists around the building, and they all inspire me."
Joseph was anxious to return to campus this fall and dive into the inspiration she finds in NIU's vibrant art community. The assistance she is receiving through the NIU Foundation's Impact Scholarship gives her the freedom to focus on her studies without worrying about taking on debt.
"The scholarship eased a lot of burden on me," she said, noting that supplementing her college savings with scholarships reduces her need to take on student debt. "This scholarship has definitely impacted my life and my parents' life in a positive way."