For Di'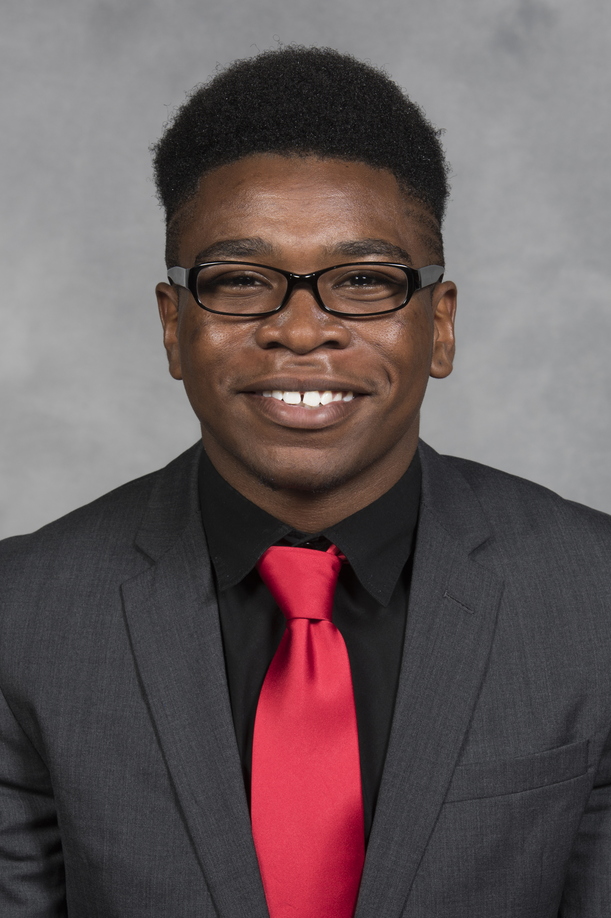 Quan Ishmon, the sky is not the limit. It's where he's just getting started.
Di'Quan, '22, dreams of working with NASA or SpaceX one day. For now, the senior mechatronics student is leading student organizations, excelling in academics, and applying for NASA grants to fund undergraduate research.
"Di'Quan will be successful if given the opportunity," Professor Y.J. Lin wrote in his Impact Scholarship application. "He is ready for a greater voyage to advance the engineering industry."
Di'Quan developed an interest in engineering and additive manufacturing while still in high school. His senior year, he was invited to take part in additive manufacturing research at NIU.
Many universities don't allow engineering students into labs until their junior year. Di'Quan was impressed that students in NIU's College of Engineering and Engineering Technology are hands-on from the start.
"Research Rookies helped me decide my freshman year that I would go to grad school," Di'Quan says. "I learned so much about research from grad students. My second year of Research Rookies, I became a mentor for students new to the program."
Di'Quan explored a number of student organizations in search of his passion. NIU's student organizations are diverse and open to students of various backgrounds, he says. A natural leader, he gravitated toward board positions in several clubs.
In the Society of Hispanic Professional Engineers, Di'Quan helps students with career development. In the National Society of Black Engineers, he creates projects to hone students' technical skills. Two years ago, he discovered his true passion when he founded the NIU NASA team.
The NASA team is applying for undergraduate aerospace research grants from NASA and competing with other college teams across the country to help NASA develop spacesuit material for the 2024 Artemis mission. The team doubled in size from its first to its second year, and includes students majoring in engineering, physics, and business.
Di'Quan plans to earn master's degrees in engineering and business and a Ph.D. in engineering. He sees his success as a way to illuminate the path for others.
"Drive and determination matter," he says. "Receiving a scholarship helps me motivate others by showing them you don't have to stop in one place. You can keep going. I want to show people who think it's impossible that the sky is the limit to what they can accomplish if they change their mindset."